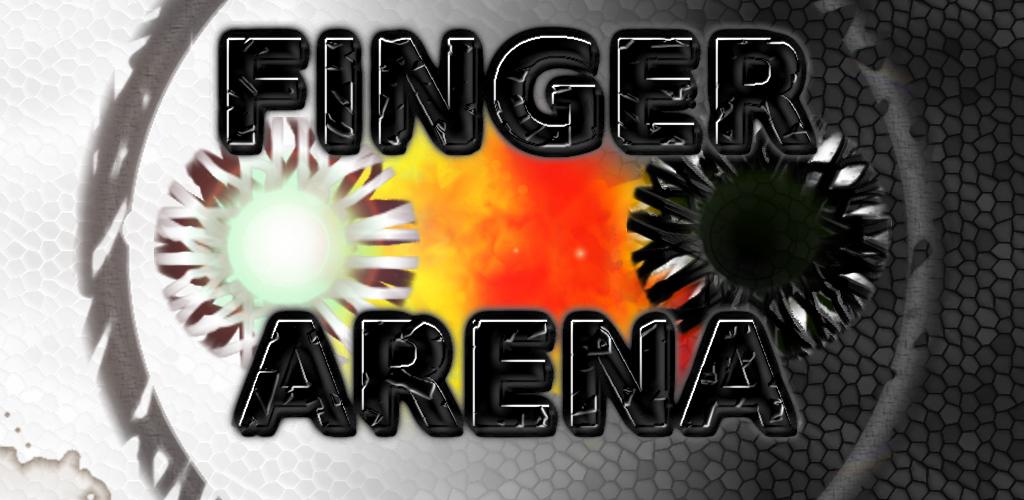 What is this?
Sumo fingers! Two fingers enter! One finger leaves!
In this two player game, you push your opponent out of the arena to win. Each player controls a disc by touch and attempts to sumo wrestle the other player out of bounds. The closer you are to winning, the darker or lighter the arena gets to match the color of your ring. It's the classic match of light versus dark, good versus evil, sibling versus sibling, co-worker versus co-worker, or so and so versus whomever!
Finger Arena? How about welcome to the Finger Dome? Digit Wars? Dueling Digits? Touch Fighter? One, two, three, four, I declare a thumb war? Well whatever you call it, it is a fun social game to pass the time. (And really not so fun to play alone.)
Please let me know any suggestions that you have to tweak the software for your use. Feedback is great!
Concerns? Suggestions? Please email me at:
android(-(-(AT)-)-)orbitingpluto.net
Download
Get it here:


Download from Android Market
Download from AppBrain
Published Revision History
Version 1.1.20120112
Reduced permissions: Removed wake lock
Version 1.0.20111121
Version 1.0.20111121
Default setting for music is now off.
Version 1.0.20111031
Fixed collision synchronization with vibrator. Would previously stutter on faster phones, such as the Galaxy S II.
Music and vibrator settings are now saved.
Version 1.0.20111016
Added background music. (It's now the parody I intended!)
Improved collision synchronization with vibrator. (In retospect, this update caused problems with faster phones like the Samsung Galaxy S II!)
Version 1.0.20111006
Version 1.0.20110921
Suggestions and To-Do List
Please submit your suggestions!
Should I implement rounds? Device to device multiplayer? It's a simple novelty game and it's fun to play with somebody else. I don't want to do anything to get in the way of that.
I have plans to completely redo the graphics so that it will show up better in HD. Looks washed out on high resolution tablets.