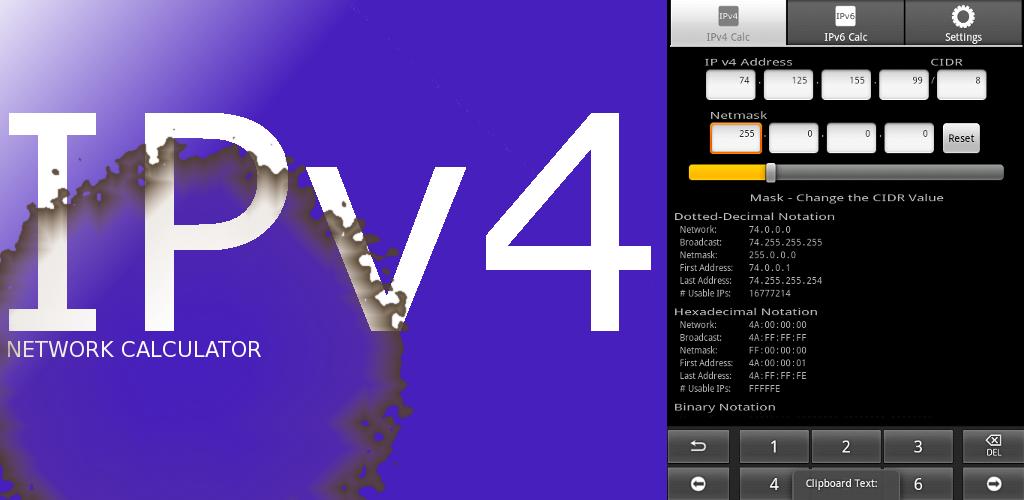 What is this?
This is an application for Google Android phones/tablets/MIDs. More specifically, this is a subnet calculator for setting up routers and hosts on IP networks. Real-time updating and copy/paste support!
The application is useful for subnetting in tandem with an Android web browser or just for educational purposes.
There is real time updating of output as you change values and move the slider to change the netmask. Touching the output will cycle through several different formats. Long presses will enable menus for copying to the clipboard.
IP v4 functionality is finished. IP v6 will soon (eventually) follow in an update.
Please let me know any suggestions that you have to tweak the software for your use.
No ads nor special permissions required.
Concerns? Suggestions? Please email me at:
android(-(-(AT)-)-)orbitingpluto.net
Download
Get it here:


Download from Android Market
Download from AppBrain
Published Revision History
Version 1.0.20110716
July 16, 2011
Added octal and plain decimal output formats.
Added hexadecimal (0x) prefix option.
Slidebar is now always visible when screen real estate permits. Allows simultaneous sliding and viewing of output in whatever format you wish to see.
Themes - Dark, Light, Terminal Themes with option of a monospace font.
Version 1.0.20110407
April 7, 2011
Display enhancement for extra large tablets in landscape mode.
Version 1.0.20110405
April 5, 2011
Suggestions and To-Do List
Finish the IPv6 section. (Yes I know it is taking forever.)
Add accelerometer bindings for slidebar, tabbing, and octet increase/decrease.
Table calculator.